The Race to 50,000 Likes is On! Check out the Contest!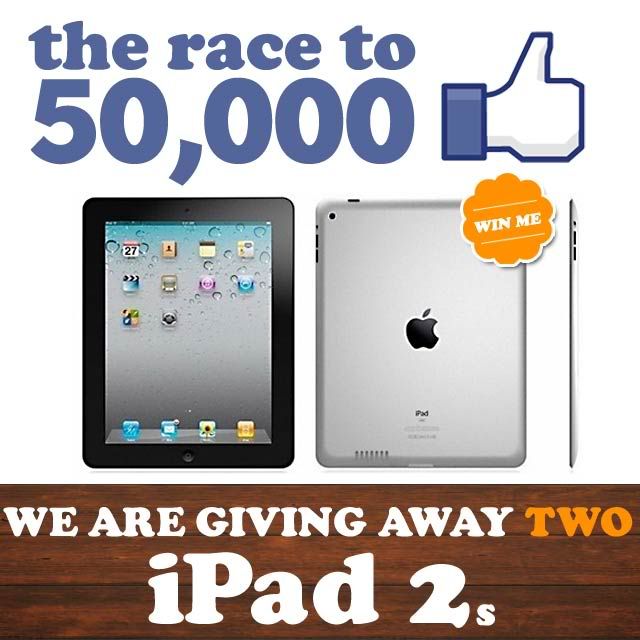 Tanga is racing to 50,000 "likes" on our Facebook page, and we invite you to help and maybe you'll win an iPad 2!
When we get to 50,000 likes, we'll giveaway TWO iPads. One to the new person who joins us and one to the person who referred him or her.
Here's how it works:
1) Tell your friends to LIKE Tanga's page.
2) Have your friend post on their Facebook wall a mention about Tanga. Make sure that they "Tag" both Tanga and you as the referrer so that you are entered into the contest!
Ex: "Tanga Nate- Thanks @Tanga Matt for referring me to @Tanga on Facebook! I sure love their deals!"
Note: both Tanga & you have to be tagged in order to be entered. (Here's how to tag.)
3) When we hit 50,000 Facebook Fans we will pick one person that entered at random. Both the winner and the person that referred them will win an iPad 2!
Excited to enter? Head over to our Facebook page for more details!