Tanga is Turning 500,000, Gives Away $500 Tanga Cash!
Tanga is Turning 500,000, Gives Away $500 Tanga Cash!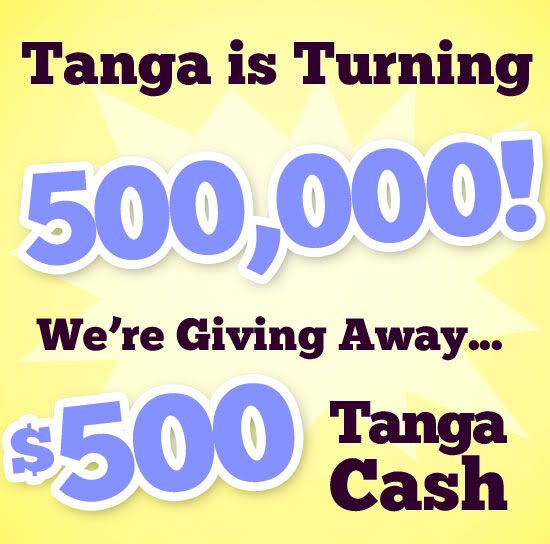 Tanga is just a few users away from reaching 500,000 users, so we've already started planning the party!
To you, the users of Tanga that we adore and appreciate so much, we want to offer a heartfelt thank you for following, supporting, and buying from Tanga since we opened our doors.
The growth has been fast and the savings have been staggering, as we've offered amazing deals and ridiculously fun puzzles. Thank you for making it all possible!
One Lucky Tanganite Will Win $500 Tanga Cash!
To thank you, our amazing base of Tanga users, we've got a special drawing for our most faithful fans. When we achieve 500,000 Tanga users, we'll give away $500 in Tanga Cash to one lucky Tanganite! (We're getting dangerously close…don't wait. Could happen at any time!)
To enter this drawing is simple. Just prove you're a die-hard Tanganite by completing all of the following:
1. Signing up for Tanga's weekly newsletter
2. "Liking" Tanga's Facebook page
3. Signing up for LOLShirts weekly newsletter
4. "Liking" LOLShirts' Facebook page
The Rules
It probably goes without saying, but you must be a registered Tanga user to enter this contest. It's easy.
Prize will be drawn when Tanga receives its 500,000th user.
You must be a current newsletter and facebook liker at the time of the contest drawing.
Only one entry per Tanganite. Duplicate entries will disqualify you from winning.
Enjoy this post?
Tweet