Words in the Weeds WINNERS!!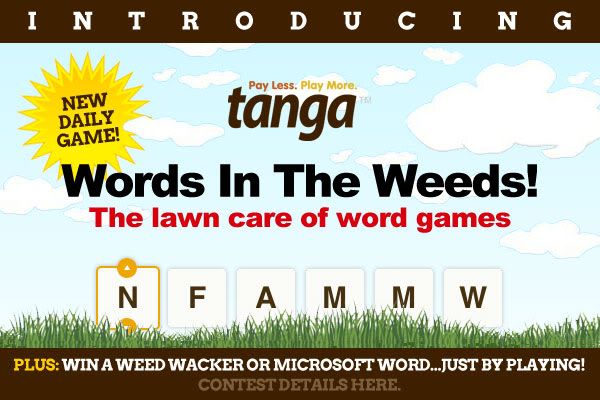 I'd like to think that we're all winners, having a fun new game here on Tanga. But eleven of you are just a liiiittle bit more winnery than the rest of us.
Runners-Up:
albasauce
sorter
endel3
soccer_ref
jewelia
tlmitch7
zarrowz
linmar4866
mdpawson
lfarrell
Grand Prize Winner!
applejack1963

Congratulations to all the winners. Someone from Tanga will contact you.